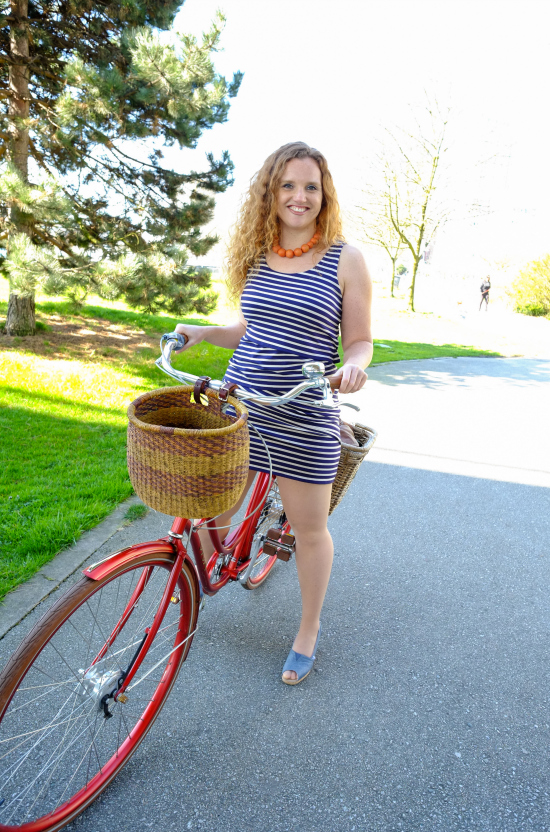 Mia Kohout
The co-owner and editor-in-chief of the cycling magazine Momentum, Mia Kohout, is stepping away from the day-to-day operations of the magazine in order to become the general manager of the new Vancouver Bike Share program, which will launch this summer. A story on the Bicycle Retailer website quotes Kohout:
"I have been witnessing Vancouver become a cycling mecca over the past decade with the expansion of safe cycling infrastructure, and yet Vancouver has lagged behind many other cities that have already implemented a bike share system," Kohout said. "And now it's finally time to launch a bike share system here and elevate Vancouver to the next level of cycling greatness."
The bike share program is operated by CycleHop, which operates similar programs across North America, including in Ottawa.
"CycleHop has signed a five-year contract with the city of Vancouver to deploy 1,500 Smart Bike share bikes this coming summer. The Vancouver bike share system will be the largest Smart Bike system in North America," the story says.

"The bike share technology will be provided by a French company called Smoove."
[Momentum's media kit reports that it has a twice-a-year print magazine (spring and autumn) audience of 30,000 copies, including 5,000 paid subscribers, with the remainder distributed as public place, event and promotional copies. The magazine's e-newsletter has 16,500 subscribers, of which 10,000 are in the U.S. Its website has 70,000 average unique monthly visitors, of which 57% are in the USA, 14% in Canada and 29% international. In aggregate, the magazine says that its core readers are 70% in the US, 25% in Canada and 5% international.]
Tweet