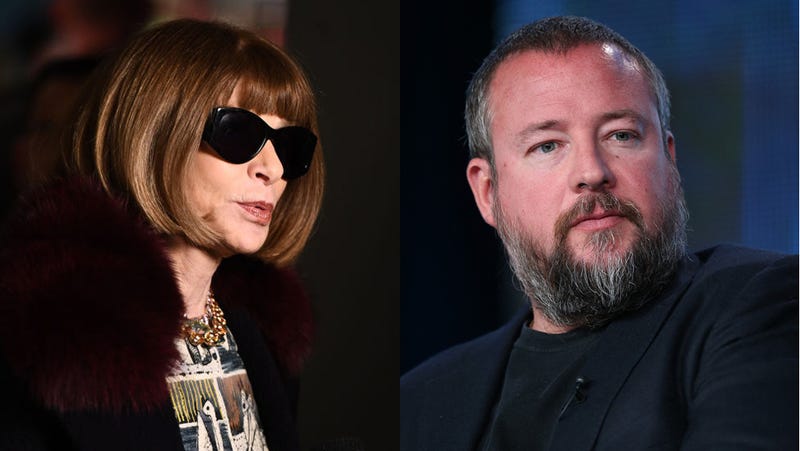 Vogue's Wintour and VICE co-founder Shane Smith
It's a matter of very strange bedfellows as VICE Media and Vogue magazines plan to launch a joint venture, a new website produced by editors from both magazines, called Project Vs.

The multiple platforms, to launch in the spring 2019 will contain videos, photos, long-form stories, and more with content produced from a dedicated team of both Vogue and Vice editors, rolled out over a 100-day period in early 2018.
"Vogue and Vice may appear to some to see the world through different lenses," said Anna Wintour, Condé Nast artistic director and editor in chief of Vogue [in a statement]. "But, in my view, both are fearless, breathtaking, with unquenchable curiosity and vigor. This collaboration will benefit from two talented editorial teams working together to produce relevant and exciting stories about the way we live now." Tom Punch, chief commercial and creative officer for Vice, called Project Vs a "high-speed collision . . . juxtaposing the many social, political, and cultural tensions of our times to create a capsule commentary on the world we live in."
The idea seems a little, um, unfocussed and as Jezebel writer Hazel Cills said, she imagines Wintour was making her statement through gritted teeth and "

which, considering the brands, means that they'll probably be sending Gigi Hadid to investigate a Japanese cuddle cafe or something."
Labels: joint ventures
Tweet