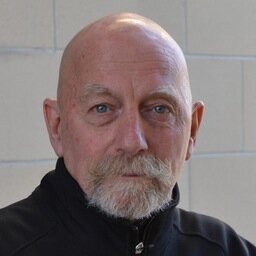 From copy boy to lifetime achievement winner and it only took 50 years. Peter Bregg, the well-known and -respected photojournalist, is to receive the Lifetime Achievement Award June 4 at the 17th annual Canadian Journalism Foundation Awards. He is the first photographer to receive the award.
Bregg was chief photographer and photo editor at Maclean's magazine for 17 years and has worked with Canadian Press in Ottawa and The Associated Press in Ottawa, Boston, London, New York and Washington, D.C. He has shot eight Olympic games, countless Stanley Cups and World Series games and covered the 9/11 attacks on the World Trade Centre in New York in 2001. He has also cut a stylish figure wherever he and his moustache has gone.
Trudeau by Bregg
"Peter's body of work has been an extraordinary composite sketch of Canada in the last nearly-half-century," says Kirk LaPointe, a jury member who is also adjunct professor and executive-in-residence at The University of British Columbia Graduate School of Journalism. "He has been one of the most generous, consummately professional journalists in my experience, a mentor to newer photojournalists and a trusted source of advice and leadership in how great journalism is generated. He has remained true to the principles of high-calibre journalism while being an early adopter of modern, digital methods to tell visual stories. He exemplifies what a lifetime of journalism should be: constant renewal, consistent excellence, high integrity and a commitment to community."
Bregg is a member of PhotoSensitive, a photo collective that uses photography to support charitable causes, and he continues to take freelance commissions while teaching photojournalism at Toronto's Ryerson University Journalism School. Samples of recent work and his archives.
Labels: awards, Canadian Journalism Foundation, photography
Tweet