MagsWest returns in Vancouver November 3 and 4 at UBC Robson Square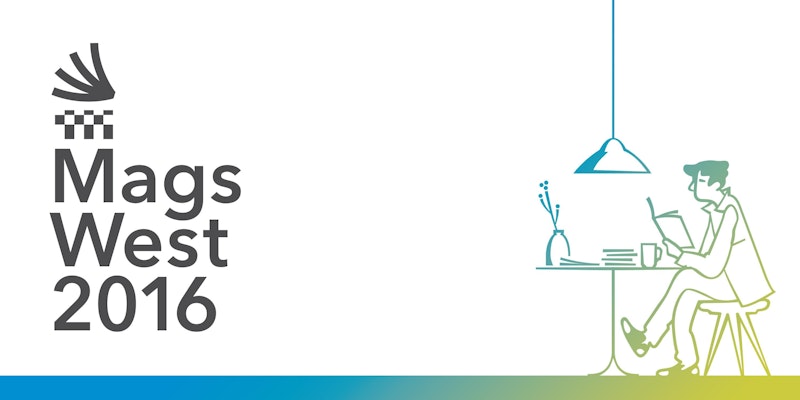 MagsWest returns, bigger than ever, November 3 and 4 and in a new location at UBC Robson
Square, next to the Vancouver Art Gallery in downtown Vancouver.
MagsWest 2016, presented by the Magazine Association of BC, includes

6 professional development sessions, 2 labs, 1 workshop, a couple of free Q&A/consultation sessions and a variety of great speakers.
The keynote is by
Léonicka Valcius: "
On Equity and Inclusion"

.
She is
a Toronto-based publishing professional who advocates for equity and inclusion in Canadian publishing and literature. She is the founder of DiverseCanLit, a growing online resource for readers and writers from marginalized groups, and is the Festival of Literary Diversity's Chair of Board of Directors. She has been a literary agency intern, a sales intern, and a children's book buyer. Léonicka is currently a title analyst on the online and digital sales team at Penguin Random House Canada.
See the full lineup
below.
Thursday pre-conference 1 - 4:45 pm
1-1:45 p.m. Registration open
1:30-4:45 p.m. Sessions:
Friday Conference 7:45 a.m. - 6 p.m.

7:45-8:45 a.m. Networking breakfasts (Cibo Trattoria / Yew Seafood & Bar).

8:30 a.m.-3:15 p.m. Registration open

8:30-9:30 a.m. Refreshment break

9:15-10 a.m. Keynote: Léonicka Valcius: On Equity and Inclusion. Sponsored by EquiSoft PublisherElements.

9:30 a.m.-12 noon / 1-4:30 p.m. Mac Lab 2: Negin Khoshkhesal-Etemadi: Magazine Layout & Design with InDesign: Newest Features and Design Trends

10-10:30 a.m. Refreshment break

10:30 a.m.-12 noon Sessions:
12-12:40 p.m. Lunch (catered)

12:40-1:20 p.m. Free Q&A/Consultation Sessions:

2a: Canadian Heritage Content Consultation - all magazines. This work session is part of a large-scale review of this department.
2b: BC Arts Council Q&A - arts & literary magazines. A representative from BCAC will be at this session to take questions and offer advice.
1:30-2:45 p.m. Sessions:
2:45-3 p.m. Refreshment break

3-4:15 p.m. Sessions:

4:30-late Pubs in Pubs Social Networking (The Winking Judge Pub)
Labels: MagsBC, professional development
Tweet