A Montreal group Lez Spread the Word is launching the first issue of
LSTW
a
bilingual print magazine
on November 24 at
at Never Apart
in Montreal's Mile-Ex neighbourhood (
7049 Saint-Urbain St., f
rom 6 p.m. on/Free admission
.) The
230-page pan-Canadian annual has been
created by a group of more than 20 women, for queer women, and the founders hope
the pan-Canadian publication
will resonate throughout the country and beyond its borders.
"Working from the principle that it is more than necessary

to

broaden access

to LGBTQ+ communities and increase their visibility,

lstw

aims

to celebrate Canadian role models, promote diversity and shine a spotlight on lesbian culture

in a way that has never been seen before," a release said.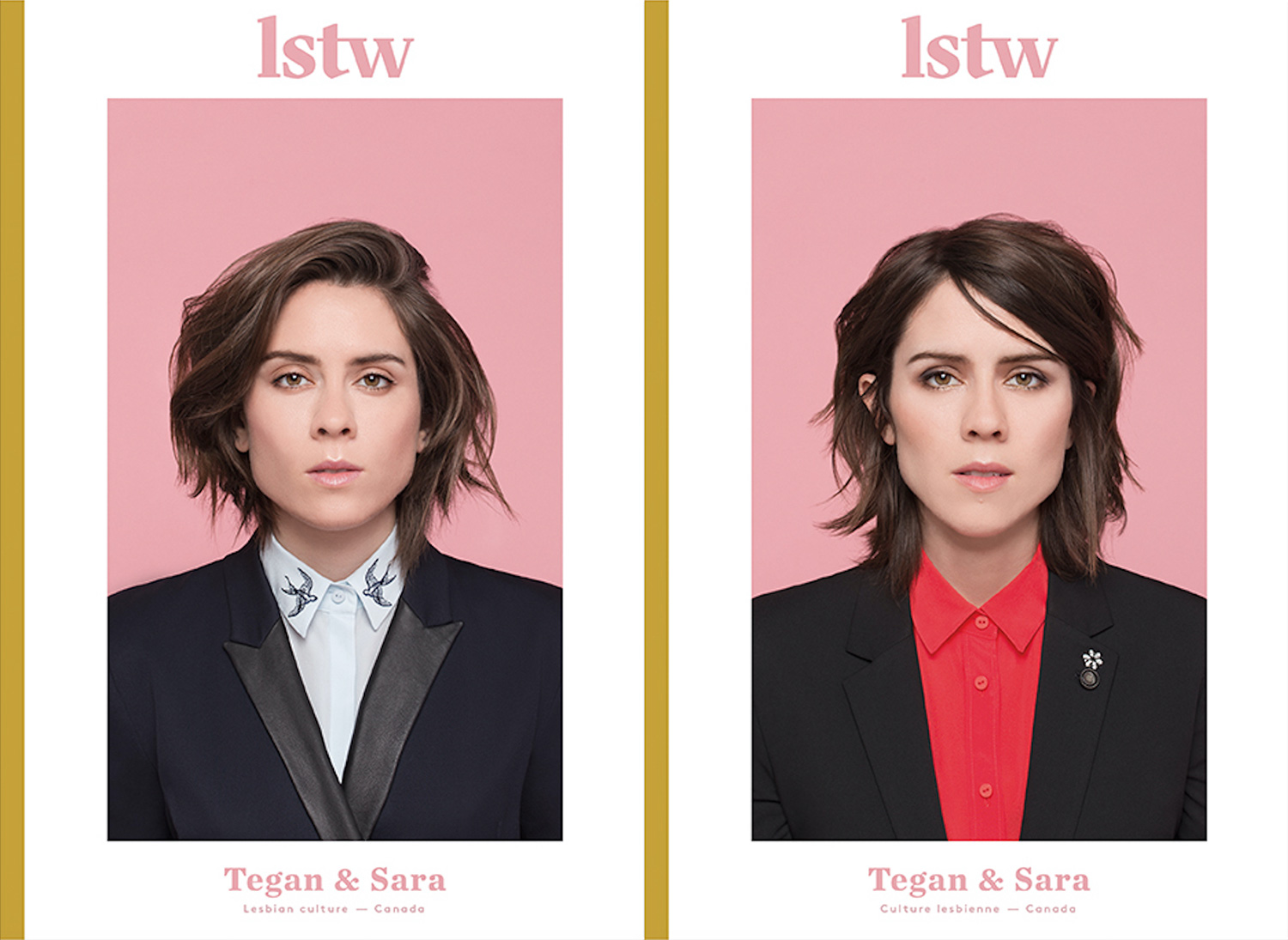 The front and back covers of the inaugural issue features indie-pop musicians Tegan and Sara.
Lez Spread the Word
was created in 2012 to provide news and entertainment content online and to be a valuable resource for

French- and English-speaking queer women

.
Labels: launches
Tweet